ENVIRONMENTAL STORIES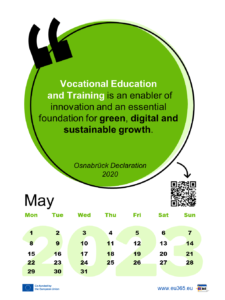 Learners will be able…
… to apply green and environmentally friendly actions in everyday life.
You need:
30 minutes
1-25 people (no limit)
PC/Smartphone/Tablet and internet connection
Instructions (Step-by-Step)
Together with your learners, go to https://www.chellis.eu/platform - you can register or play as guest, all free of charge.
The platform offers six stories that relate to the following environmentally relevant topics: food waste, green transportation, waste management, fast fashion, protection of the ocean and energy.
Choose a topic, a language (English, German, French, Portuguese, Italian, Greek) and a language level (A2, B1, B2) and play the story.
Each story offers choices along the way that enable the player to decide how the main characters behave (eco-friendly, eco-neutral, eco-harmful) – and depending on the choices, the readers will experience different endings.
After the story is completed, engage your learners in a group discussion. What is their take away? Can they apply the behaviours in their own everyday life? Why yes or why no?