VIRTUAL DEBATE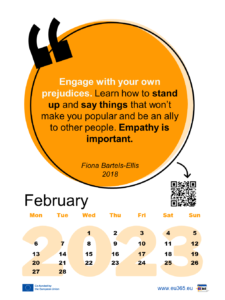 Learners will be able…
… to take on board and sympathise with people who have the opposite point of view from their own.
… to reflect on their own position and how their own belief may not fully stand up.
You need:
40 minutes
Tutor with at least 6 learners
Pens and paper
Instructions (Step-by-Step)
The tutor will briefly introduce the situation and explain that there will be a debate.

The situation: Virtual learning and working became the norm during the height of the COVID'19 pandemic but is it more or less productive than learning and working in a building/office?

Tutors will present the following 2 positions and ask learners whether they agree with A or B (hopefully there will be a mixture of both).

Position A: Virtual learning/working is far more productive than being in a physical environment. You can manage your time more effectively and better balance/separate your home/social life with a flexible learning/working environment.
Position B: Virtual learning/working is far less productive than being in a physical environment. The separate location for work/learning is important to keep learning/working separate from home/social life

Where possible, tutors will allocate the opposite scenario to the one that learners agree with personally, so that they are forced to argue a position they do not actually agree with.
Learners will then have 15 minutes to research and construct the argument for the scenario they have been given. They can work in teams of 3-4 who have the same scenario.
Learners will then come back together as a whole group and have 15 minutes to debate the topic based on the argument they have prepared.
Finally, tutors will get learners to reflect on and discuss how they found it and felt about representing the position they disagreed with and what they learnt in the process.